Training exercises using Punto Fit frame
Dimensions:
Length – 2000 mm 
Width – 1900 mm
Height – 2400 mm
Net weight (no more than) – 496 kg
Frame with equipment:
Beam assembly – 3 pieces 
Base beam assembly – 3 pieces
Trim panel – 12 pieces
Profile assembly – 3 pieces
Crossbar – 2 pieces 
Portable bracket – 1 piece 
Boxing bag "Tent-master" (60 kg, h-130 cm) – 1 piece
Set of stickers – 1 piece
Our sports equipment is suitable for a wide variety of  activities, allowing you not to limit your goals but achieve better results.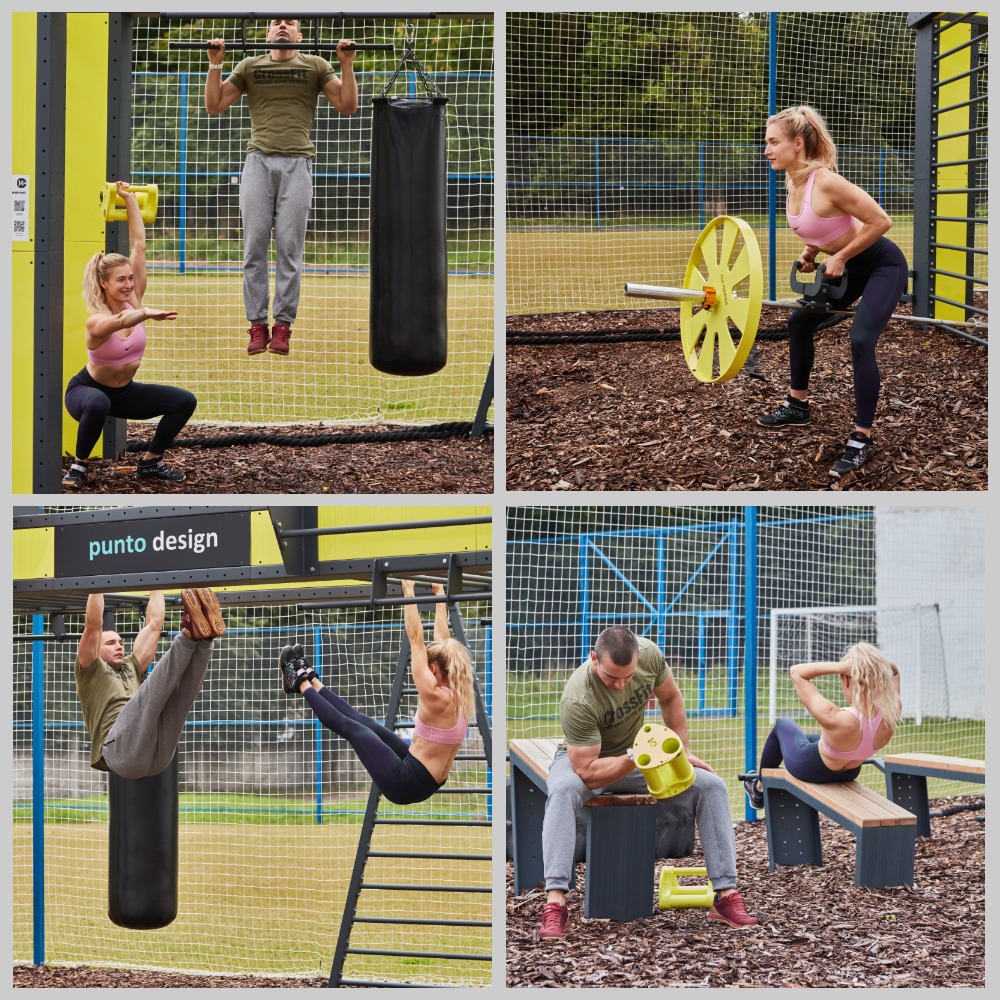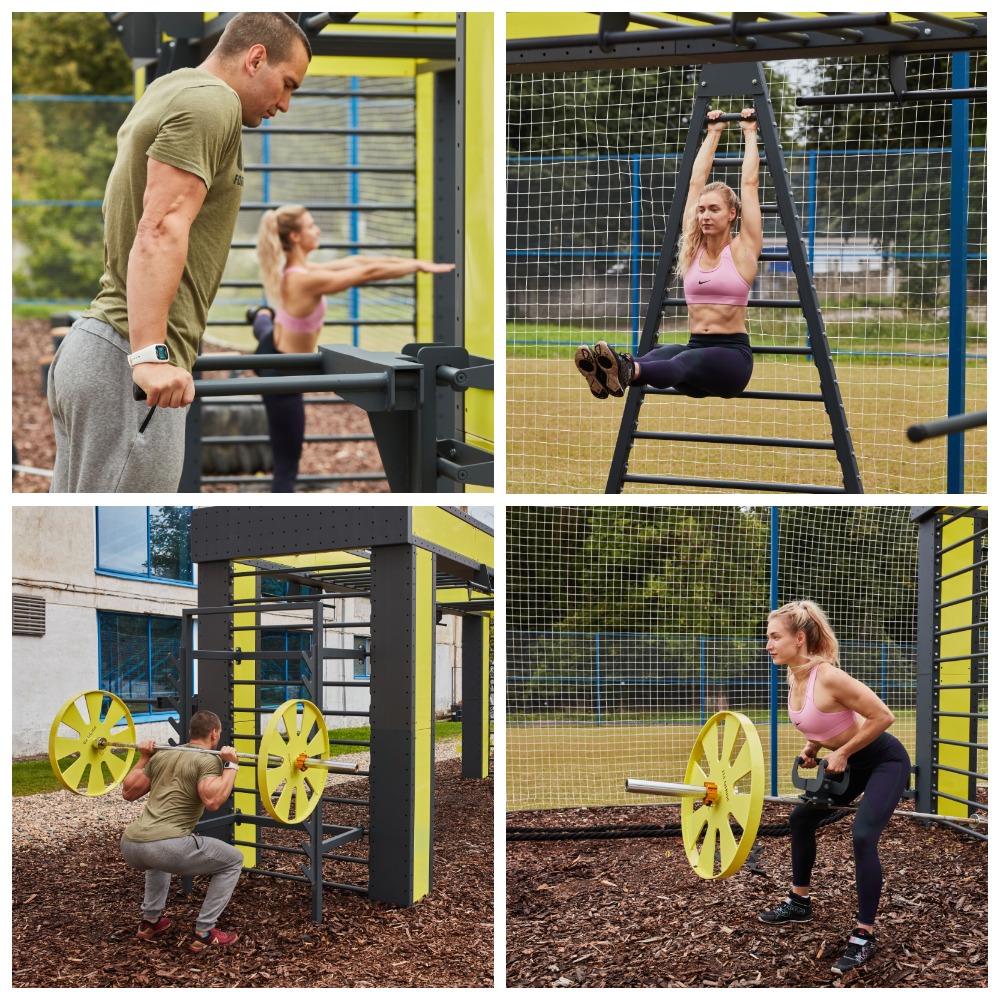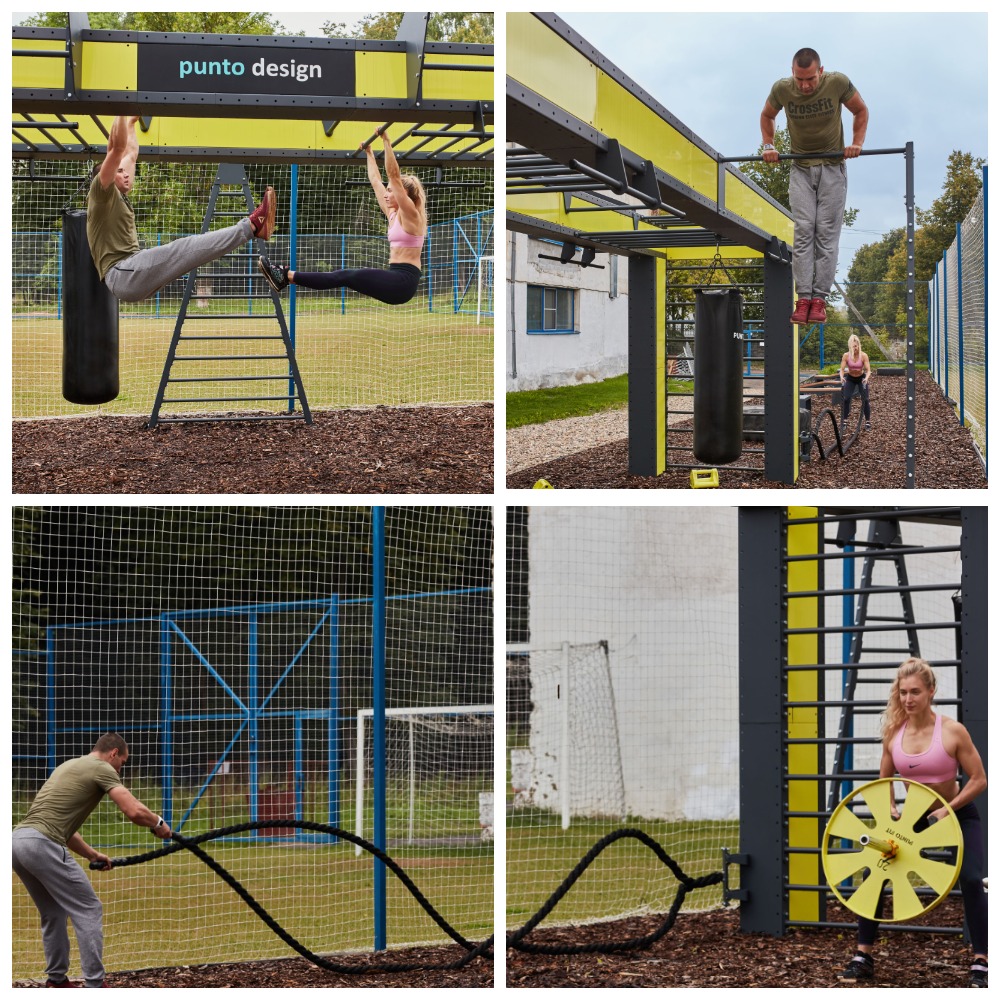 With the help of our multifunctional sports complexes it is possible to do the following activities:
weightlifting,
workout,
climbing,
boxing,
crossfit,
gymnastics,
TRX.
The use of equipment for basic sports exercises can be a good help to achieve excellent results in any sport, whether tennis or trampoline, gymnastics or rowing, weightlifting or martial arts like sambo or karate, etc.

TRX loops allow not just to work with your own weight but effectively involve rarely used but at the same time important muscle groups and ligaments as well as strengthen the whole body.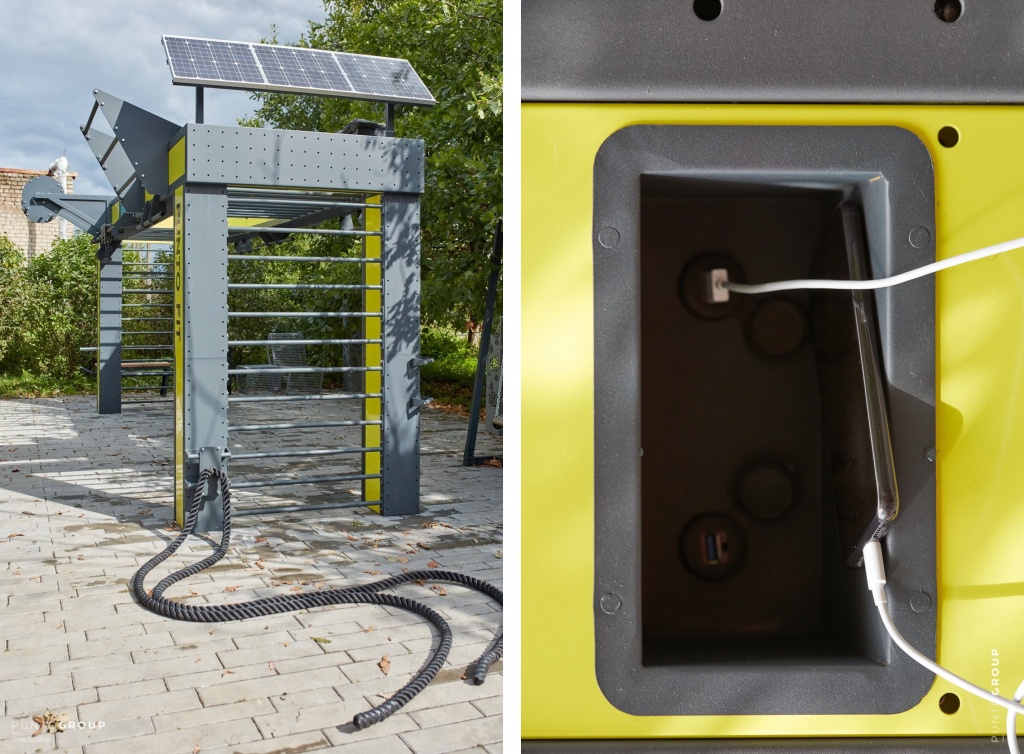 TRX Training on workout equipment
TRX or suspension training is a kind of sports loads based on working with your own body weight.
Exercise hand Lever on workout equipment
rope Exercise on workout equipment
ring Exercise on workout equipment
Exercise Bars on workout equipment
Crossbar on workout equipment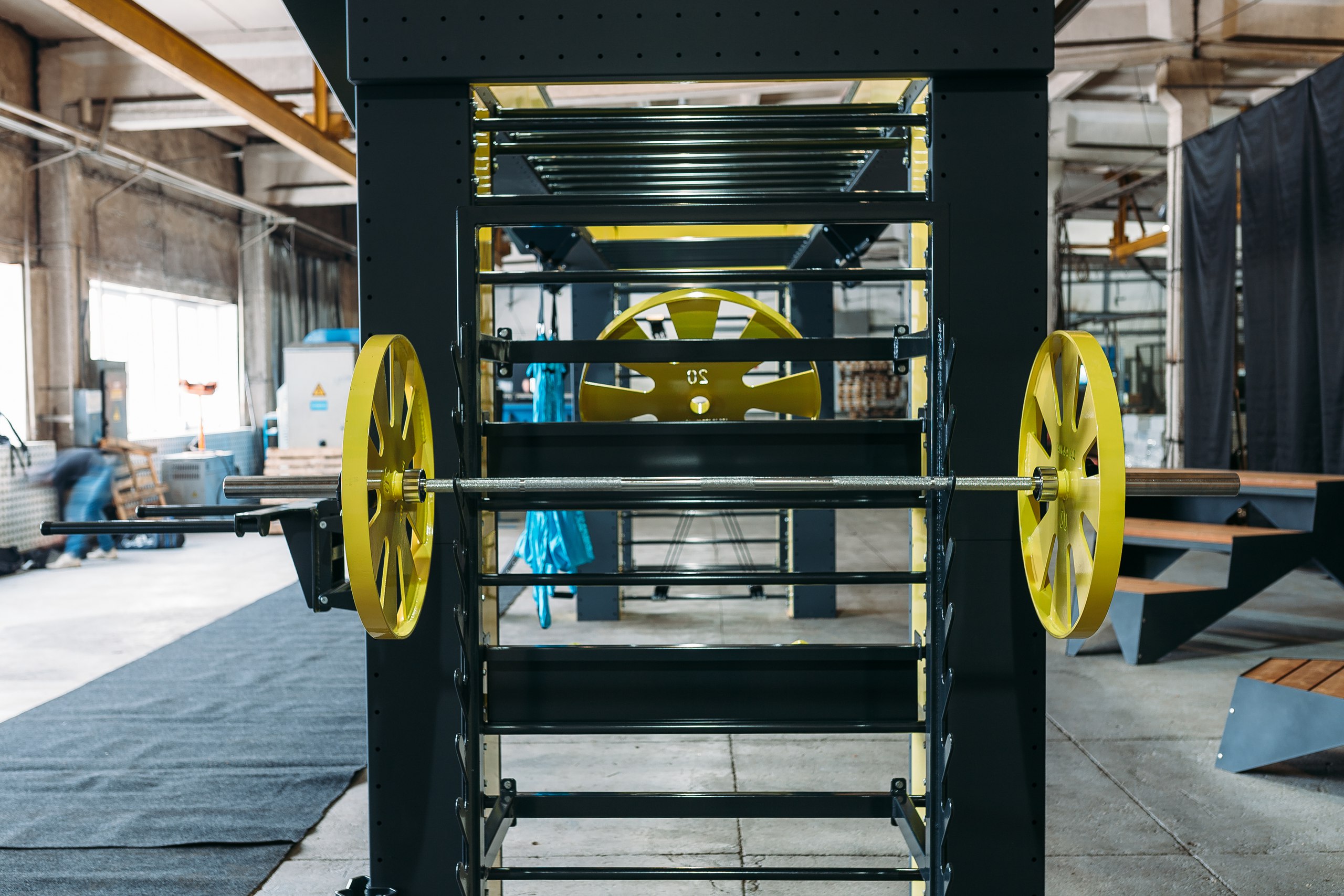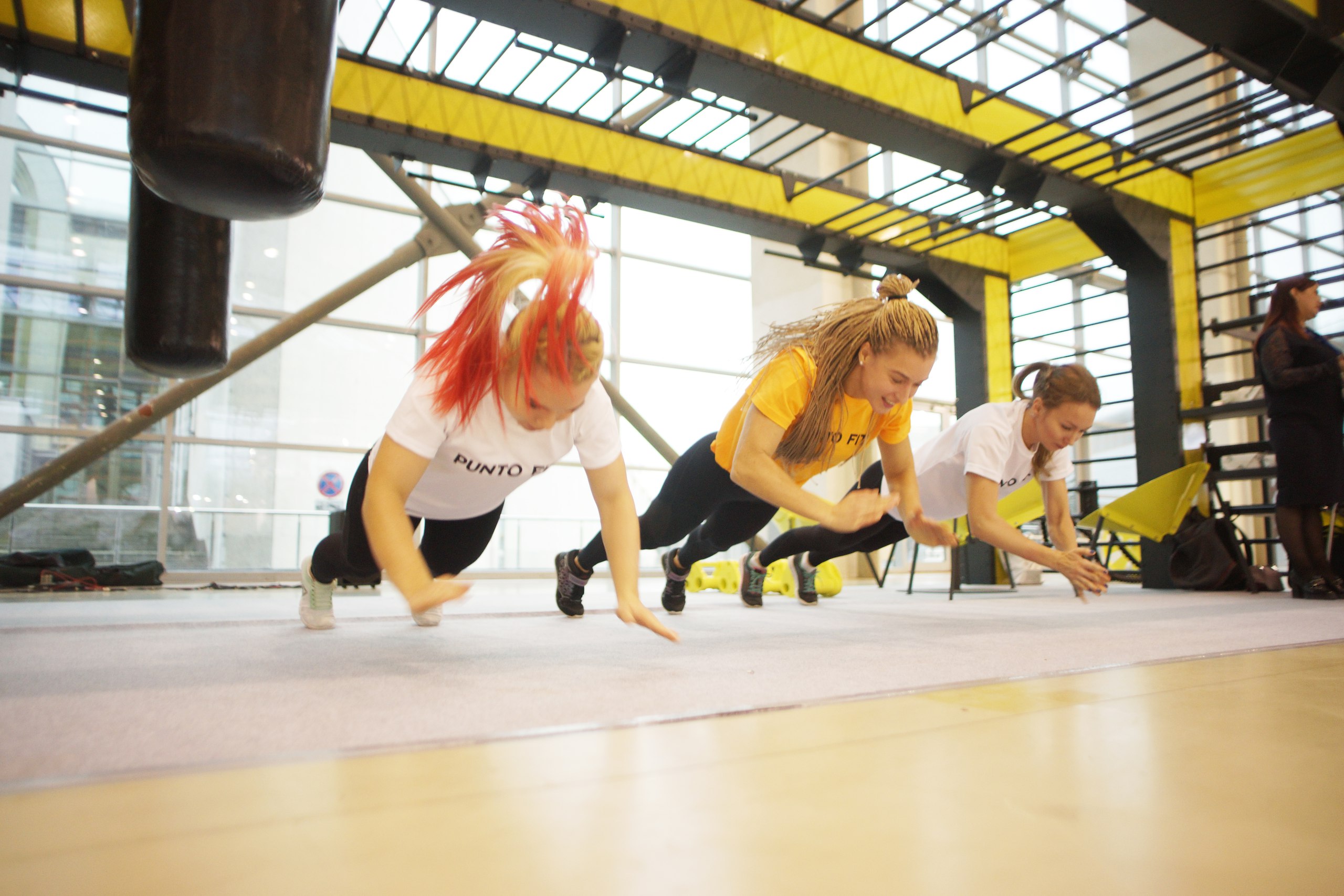 Assembly of workout equipment in production